Shaved Ice Flavor Blue Raspberry 32 oz.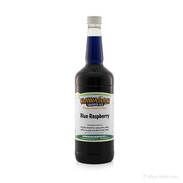 Description
Shaved ice Syrup - Blue Raspberry 32 oz.
One of the most fun parts about snow cones is the ability to create your own flavor combinations. Looking for a fun, summer activity to do at home? Our five quarts of shaved ice syrup means everyone can explore and discover their favorite flavor combinations. When you have five bottles of 'pick your own' snow cone syrup, the delicious combinations are endless.
Other available flavors:
Cherry
Grape
Tigers Blood
Green Apple
14